Introducing the ScreenMiner30s
---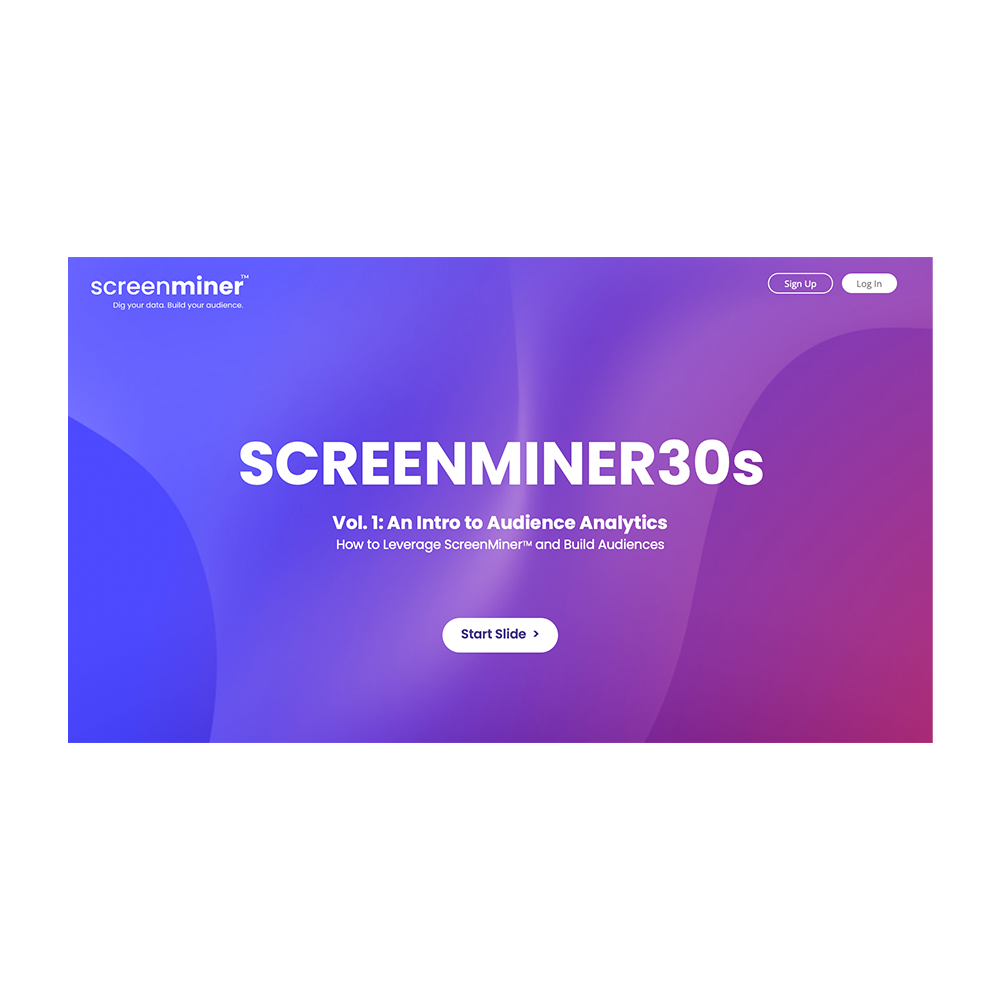 April 13, 2023 / Laura Greinke
Welcome to the ScreenMiner30s, a series of short videos where we introduce you to ScreenMiner™ and its capabilities. In the first instalment, Jonah, one of our Customer Success Managers, discusses how ScreenMiner™ can be used to leverage data and build audiences.
This session will guide you through the process of using ScreenMiner™ to analyze your content and pull-out valuable data. It will also highlight some of the key features of the software, such as its ability to track engagement metrics and viewership that can be used to inform your marketing strategy.
So, if you're looking to build audiences and leverage data to drive growth for your brand or business, be sure to watch the first session of ScreenMiner30s.
Stay tuned for our 2nd session coming up in May 2023!