TELUS Fund Funding Forward! Workshops
---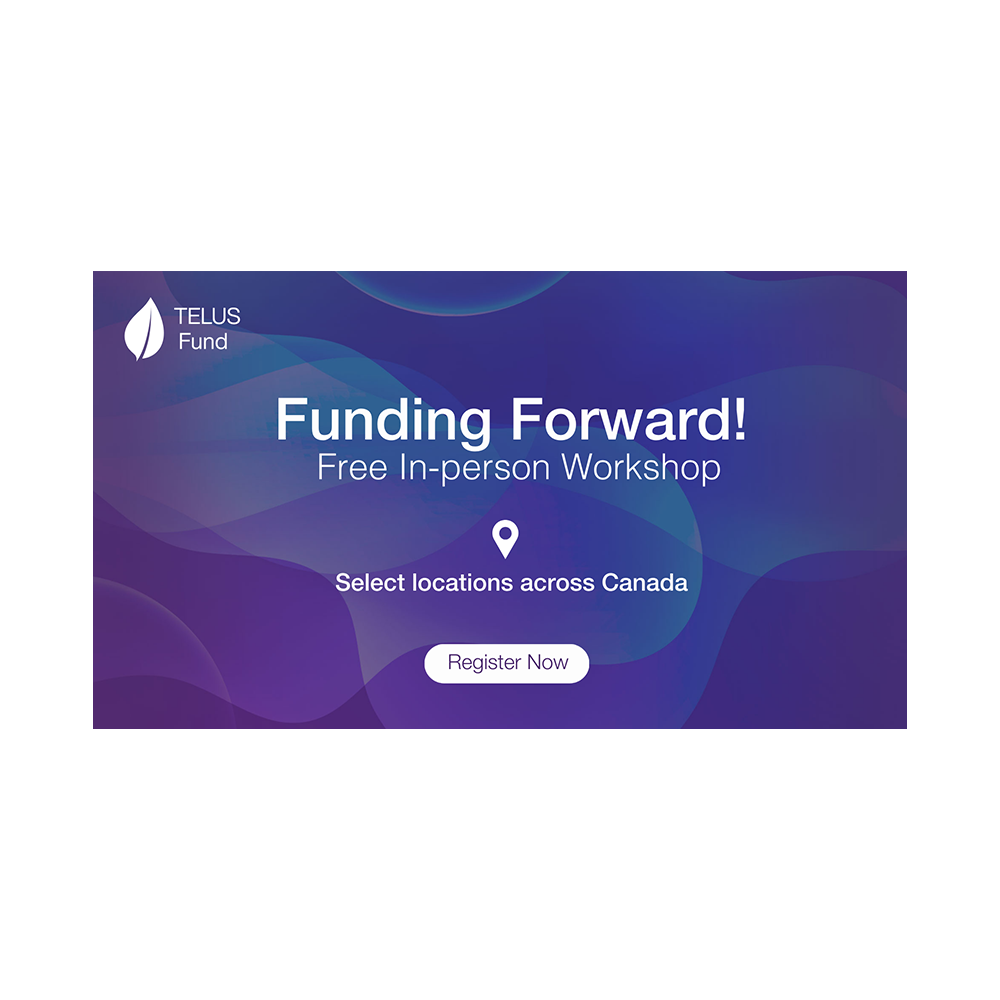 May 10, 2023 / Laura Greinke
Join us at a TELUS Fund Funding Forward! Workshop in select cities across Canada.
This year TELUS Fund celebrates 10 years of financing exceptional content that promotes the well-being of people in their environment. To mark the occasion, TELUS Fund is launching a national workshop series.
Funding Forward! will provide producers with an exclusive guide to securing financing and building audiences for well-being content. The workshops will be taking place in seven cities across Canada, starting with Calgary on May 16th and ending with Halifax on June 2nd. Producers are invited to register online.
Producers can expect to learn about:
Well-being subjects in high demand with English audiences
Opportunities to maximize the distribution of English well-being content worldwide
Findings from cutting-edge research to measure and maximize positive impact
How to create a marketing plan for the English market including best practices from actual case studies
Moyra Rodger, CEO of Magnify Digital, will be presenting about audience development and measuring results with ScreenMiner™.
About TELUS Fund
TELUS Fund is recognized by the CRTC as a Certified Independent Production Fund. Its mandate is to "finance exceptional content that promotes the well-being of people in their environment".
TELUS Fund connects producers to the financing and tools they need to create content, build an audience, and positively impact the well-being of people. Producers can access essential financing for TV programs, feature-length films, web series, and interactive digital content at three stages: Development, Production, and Discoverability.
Since 2013, TELUS Fund has allocated over $38 million to the creation of over 100 Canadian screen media projects and special initiatives. These films and series tackle a wide range of health and well-being issues from cyber violence to climate change and chronic disease management.