Dig your data.
Build your audience.
A first-of-its-kind software solution that aggregates audience data from multiple sources and visualizes it to deliver instant meaning.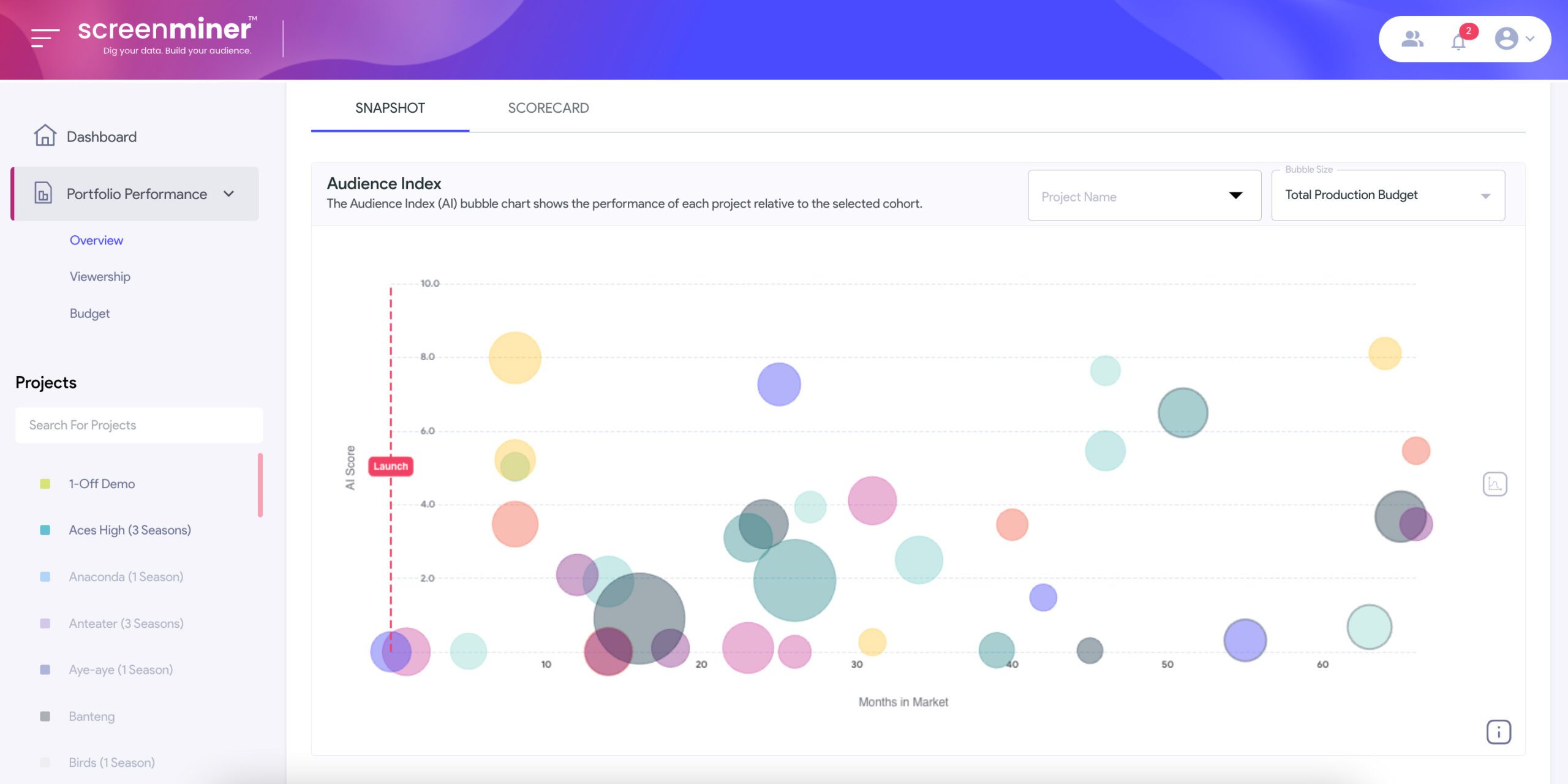 Looking to unearth the best strategy for building audiences around your TV, film or web content?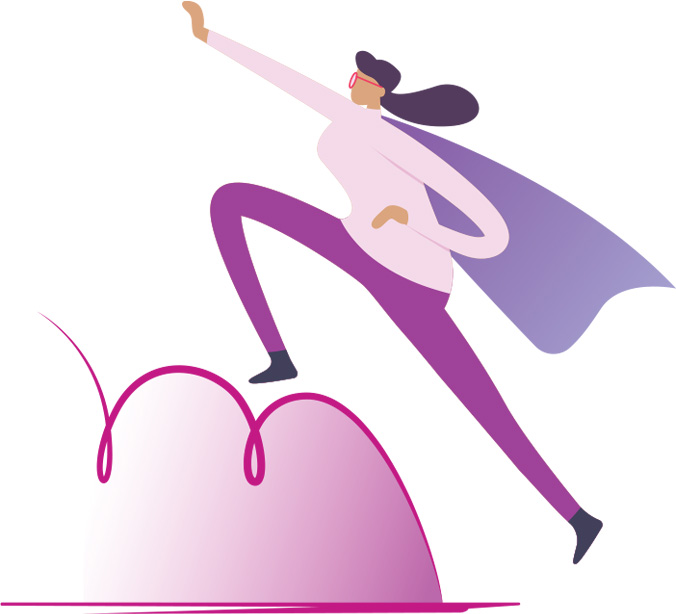 You've come to the right place.
Audiences today watch more content on more platforms than ever before. Valuable nuggets of data are piling up everywhere audiences engage. Trouble is, gathering that data and making sense of it takes time. And time is money.
ScreenMiner™ makes it fast and easy to aggregate audience data from social media, video sharing platforms, traditional media, streamers, websites, digital ad campaigns, qualitative sources, and more. Smart visualizations reveal benchmarks and actionable insights to help you drive audience reach and engagement. Did we mention it makes reporting a breeze?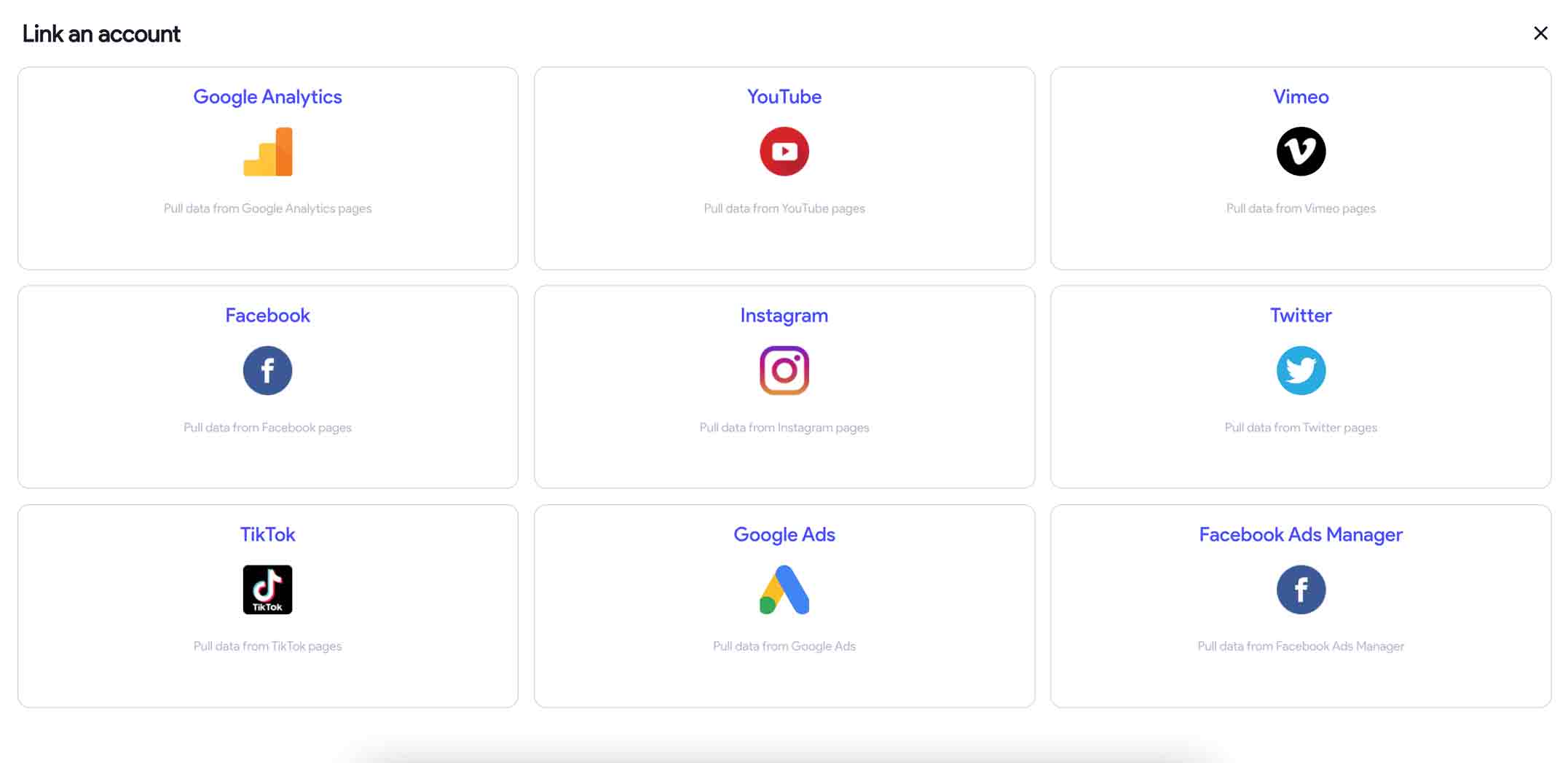 Maximize your audience building effort.
Even the largest studios in the world have finite marketing resources. ScreenMiner™ enables users to double down on the audience development tactics that are working and to tweak the under-performers.
Link accounts. Improve accuracy.
Copying and pasting data from different sources can be a nightmare. And why bother? The potential for error is huge. In just a few clicks, your project's key accounts are linked and pushing data directly into your ScreenMiner™ visualizations.  Easily input additional data from your broadcasters, streaming platforms, games/apps, and live events to get a full picture of your project's performance.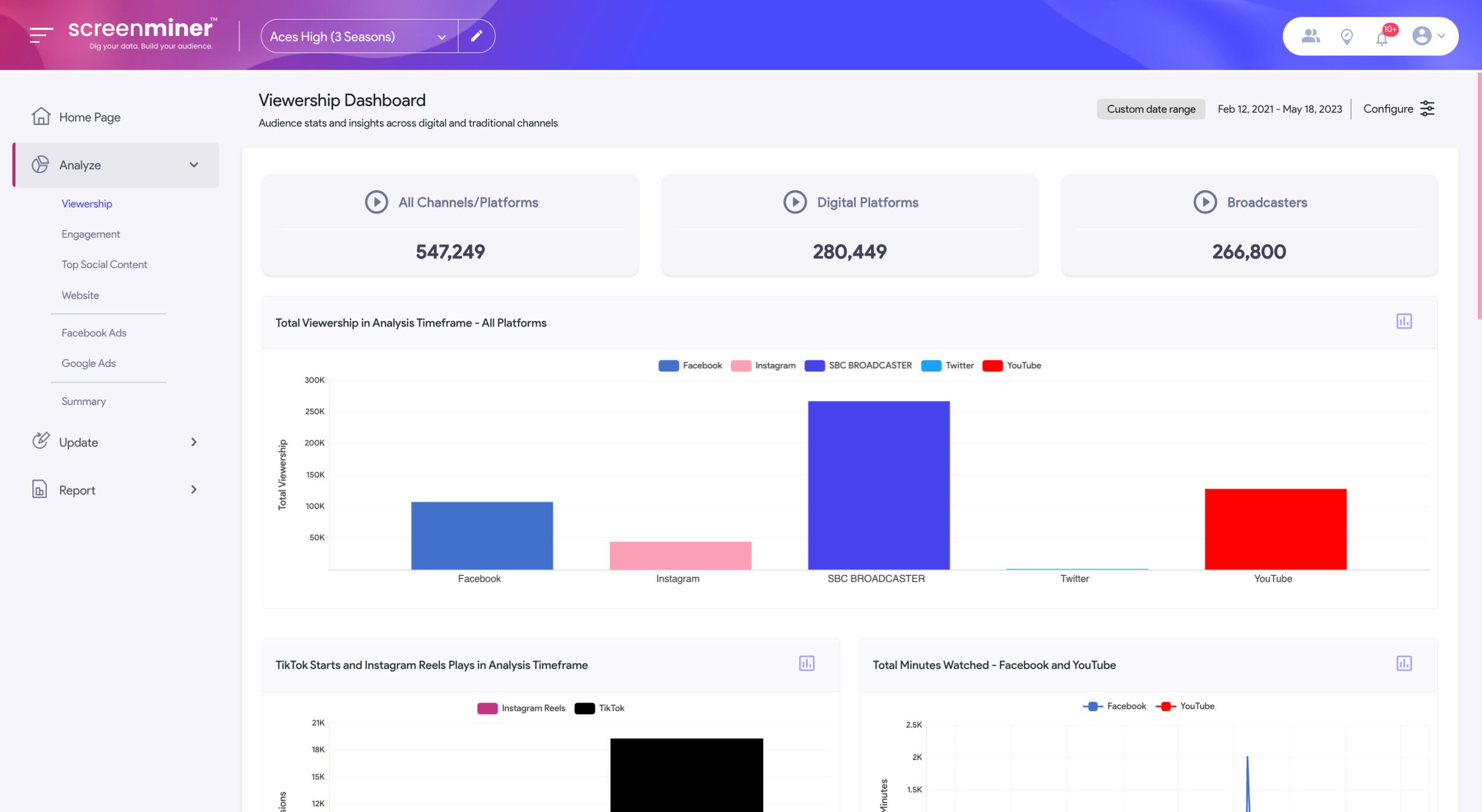 Benchmarks, say what?
Benchmarks informed by real first-party data (rather than guesstimates) help you evaluate how your project is performing compared to similar content that has been in market a similar length of time. Seriously.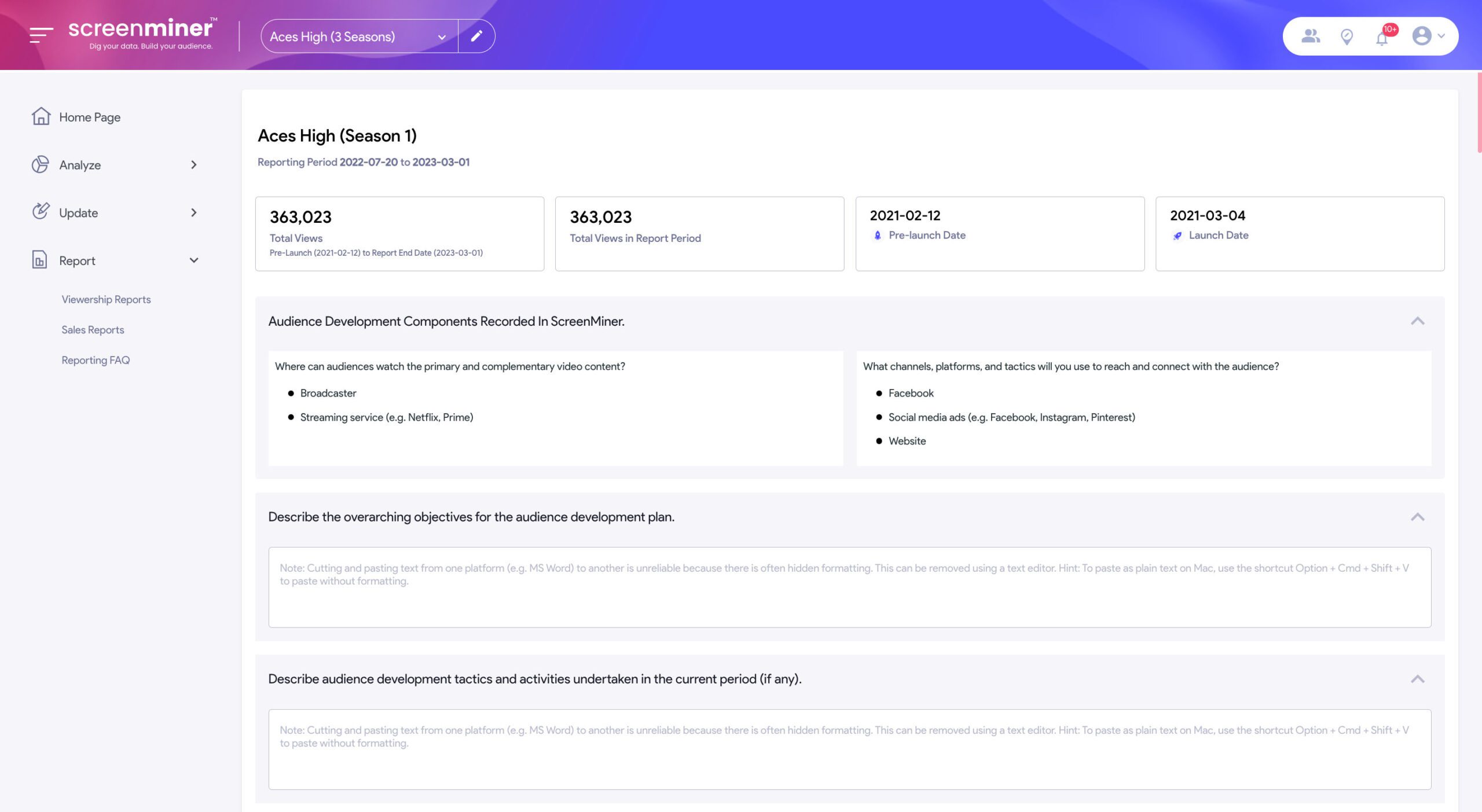 Reporting made easy!
Shaping fancy reports to impress stakeholders or meet funding requirements can … yawn … take a lot of time and effort. Not anymore. ScreenMiner™ makes reporting audience data fast and easy.
Trusted by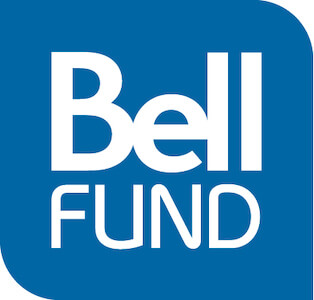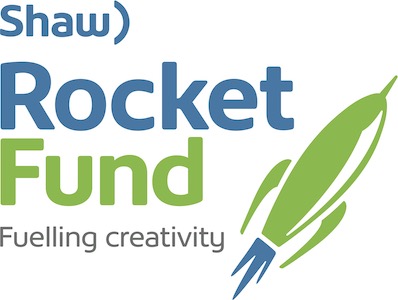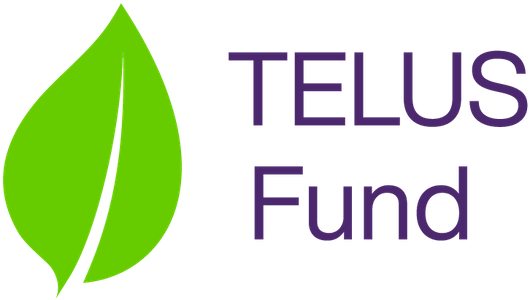 ---
"There's an issue at the core of this peak TV moment where there's a lot of money being thrown at content production but not at content reception. The industry has to deal with the issue of having to get people to know about these shows, to subscribe and balance this market in a way that makes sense." -Dr. Peter Labuza, Lecturer-San Jose State University
---
"The ViewerCentric (now ScreenMiner) platform allows us to centralize our campaign data in one place and optimize the time we spend on reporting and analysis. It's a relevant tool that we are happy to work with."
CINDY LABRANCHE, Director of Promotion and Marketing, Picbois Productions
"I used to see the reporting of the performance of our discoverability campaign as a mountain to climb. I have to admit that ViewerCentric (now ScreenMiner) has really made my job easier."
PHILIPPE MIQUEL, Champions
"An efficient and essential tool for the follow-up of our discoverability efforts and the success of our " Ask TiDoc' "series."
GIULIA FRATI, Line producer, Gala Productions